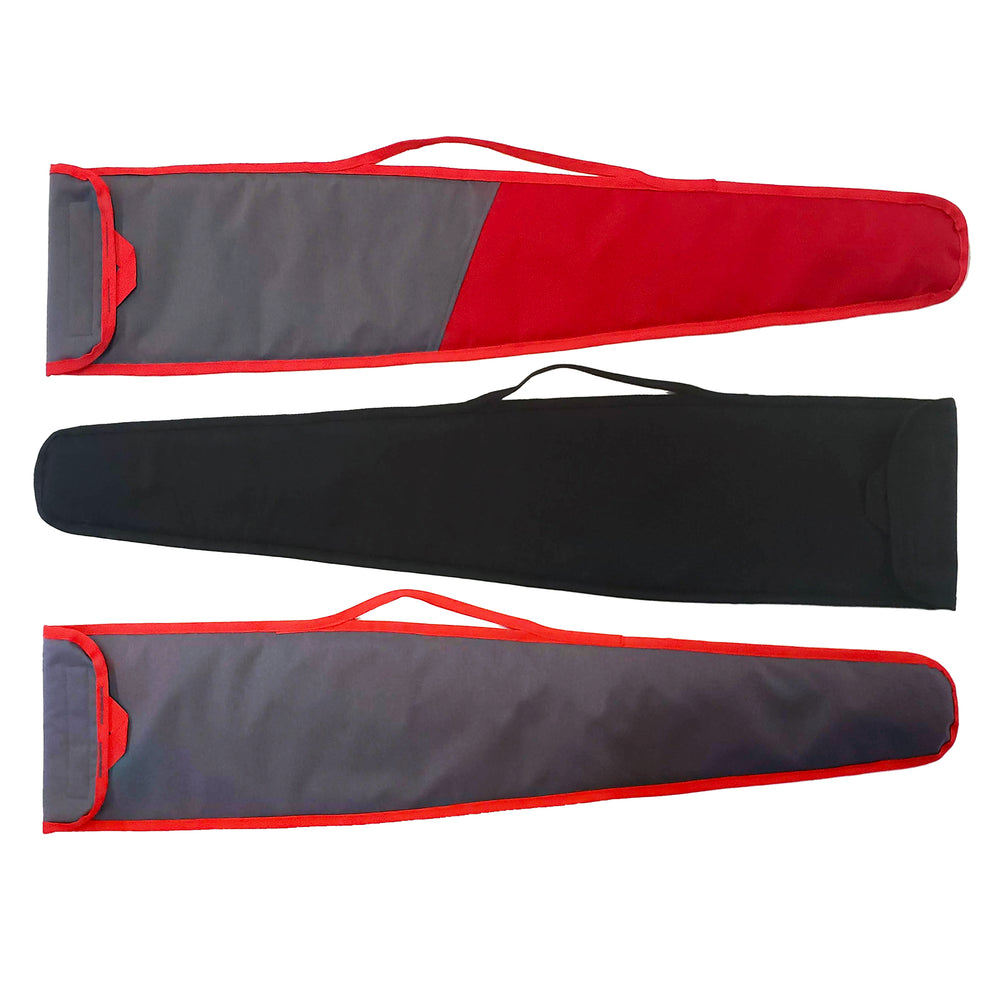 Padded Paddle Case
$60.00
Our padded, durable paddle cases are like Fort Knox for your canoe and kayak paddles. Made from a durable, breathable WeatherMax LT fabric exterior and padded with quilted polyester lining, these cases protect your paddles from more than the casual bumps and drops. Each case will hold two canoe paddles or one two-piece kayak paddle in compartments separated by a quilted and padded divider. If you don't mind your paddles sharing compartments, they'll hold four canoe paddles or two two-piece kayak paddles.  The cases have a convenient, balanced carrying handle, a secure Velcro closure, and hold paddles narrower than 12". The case size indicates the longest paddle they will hold; if you have a 56" paddle, the 56" paddle case will comfortably protect it with a bit more than an inch to spare.Personally, we keep our primary and spare paddles for solo paddling in one of these cases and a second case with our tandem paddles in it.  Details: Shell:  WeatherMax LT Padding and lining: Quilted polyester  Trim:  Polyester binding Other: Velcro closure and webbing handle Note: If you want to keep your paddles safe from scratches and bumps in your car, but think that our padded paddle cases are more than you need, click here to learn about our lighter, premium polyester paddle socks.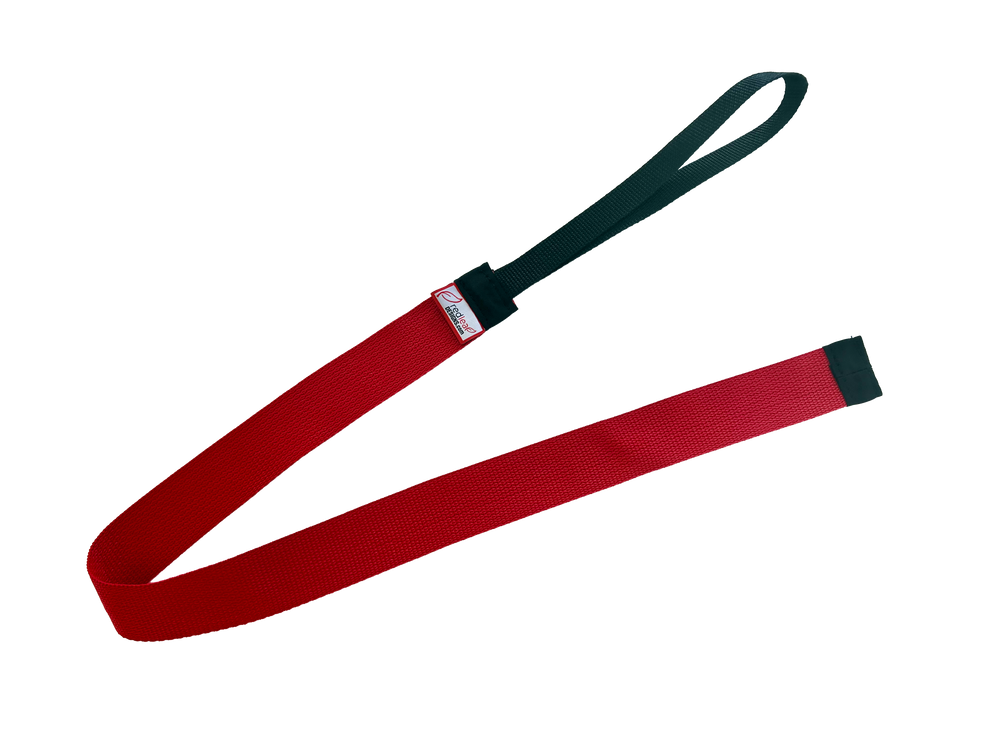 Stern Flag
$12.00
BUY 2 OR MORE STERN FLAGS AND GET A BUNDLED PRICE OF $10 PER FLAG.  Our stern flags are made from 1-1/2 inch webbing with bound and reinforced ends and a 3/4" webbing attachment loop for durability. They can be attached to a rudder, stern handle, carrying thwart, pad-eye, or anything else that the attachment loop will slip through.  Length of red webbing: 30 inchesLength of attachment loop: 10 inchesTotal length: 40 inches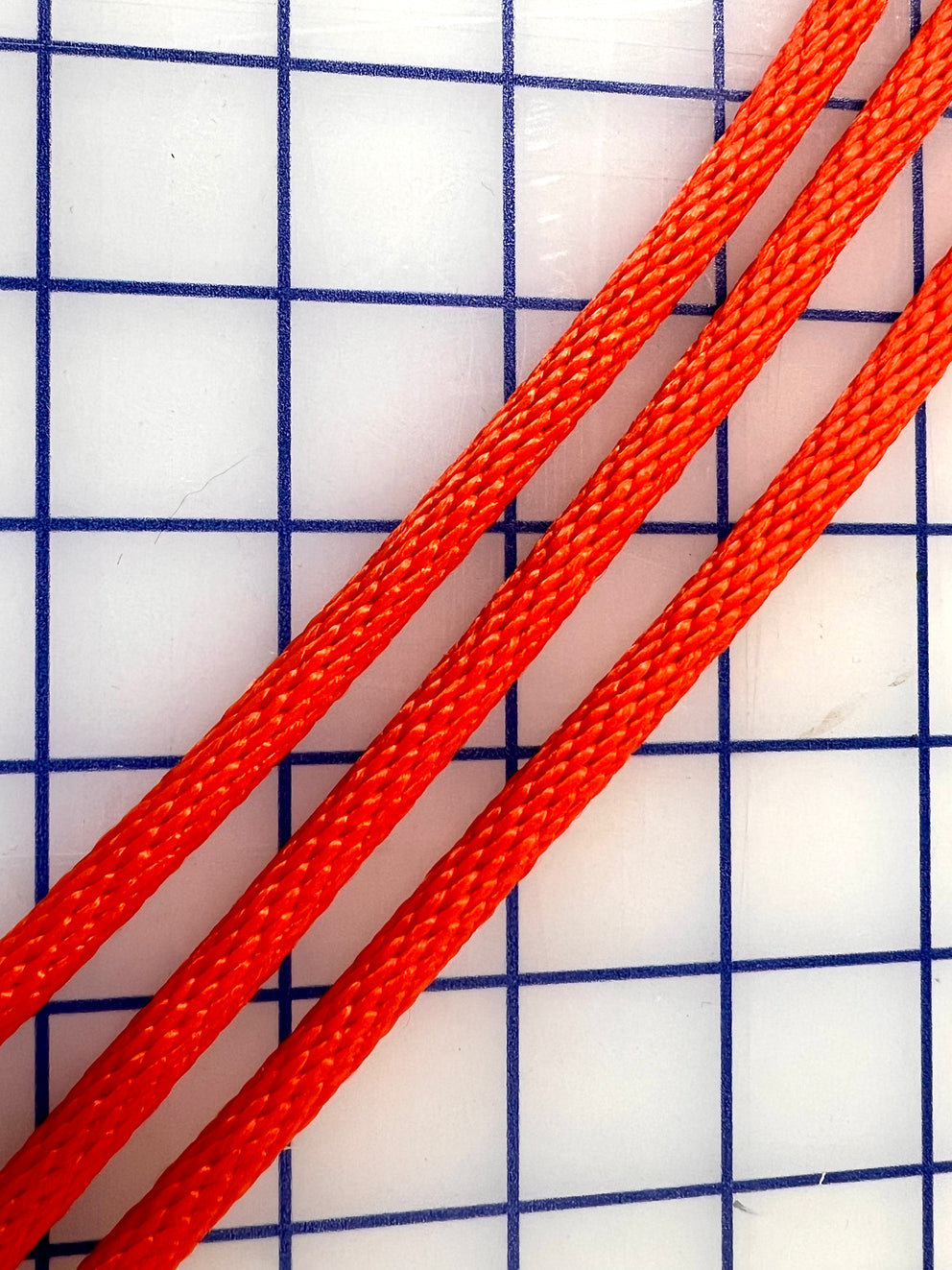 1/4-inch Solid-braid Floating Rope
$0.45
This 1/4-inch, solid-braid, floating, polypropylene rope is our favorite rope for canoe painter lines and sea kayak and canoe tow lines. Its fine, 100% multifilament polypropylene braid is soft in the hand, holds knots beautifully, and withstands the daily wear, tear, and abrasion that a working rope is exposed to.  We are proud to have it made for us by a specialty manufacturer in North Carolina who meets the American Cordage Institutes standards for quality, safety, and ethical production practices.  900 pound tensile strength 100% multifilament polypropylene (MFP) solid braid construction Floats UV-resistant Solid-pigment, non-dyed fibers resist fading and won't bleed color Waterproof Mildew-resistant Low-stretch High-visibility safety orange color PRICING IS PER FOOT. All orders are cut in a single, continuous length with each end cut and sealed with a hot knife unless you tell us otherwise. If you would like multiple lengths, each cut and sealed, please place an order for the total length and leave a note at checkout telling us how you want the lengths divided.