Tether Tabs
Style
Thwart
Scuppered Deck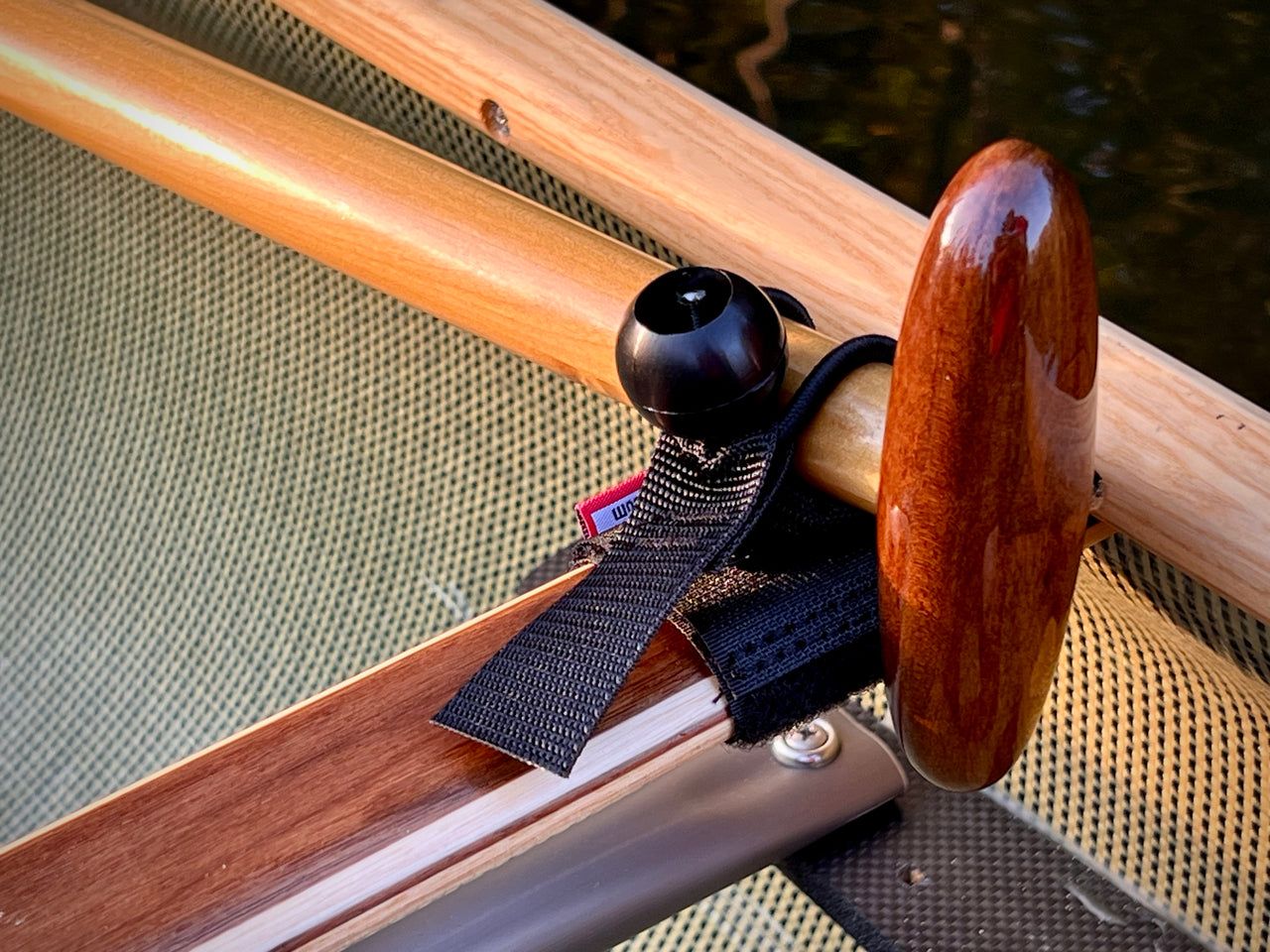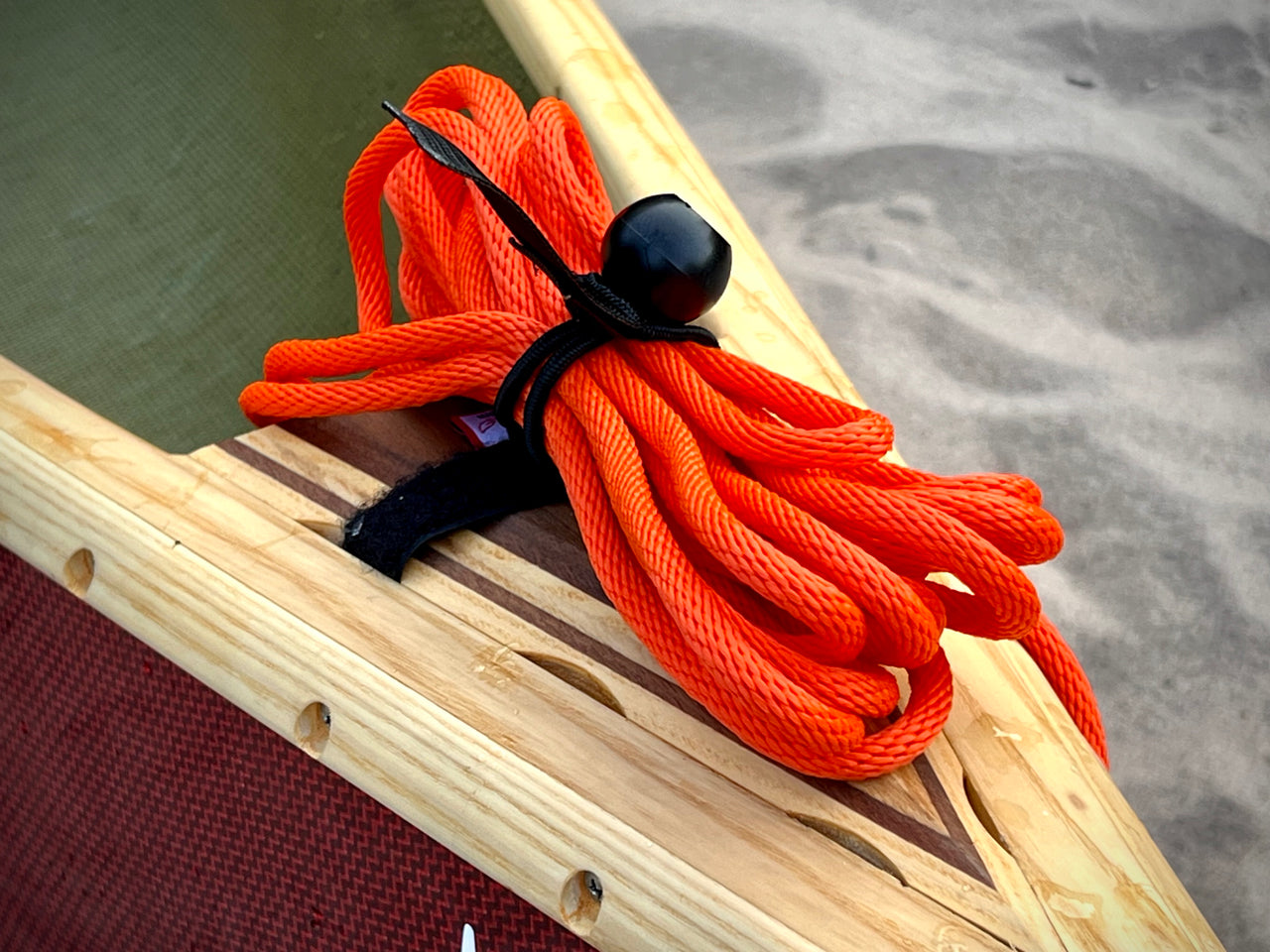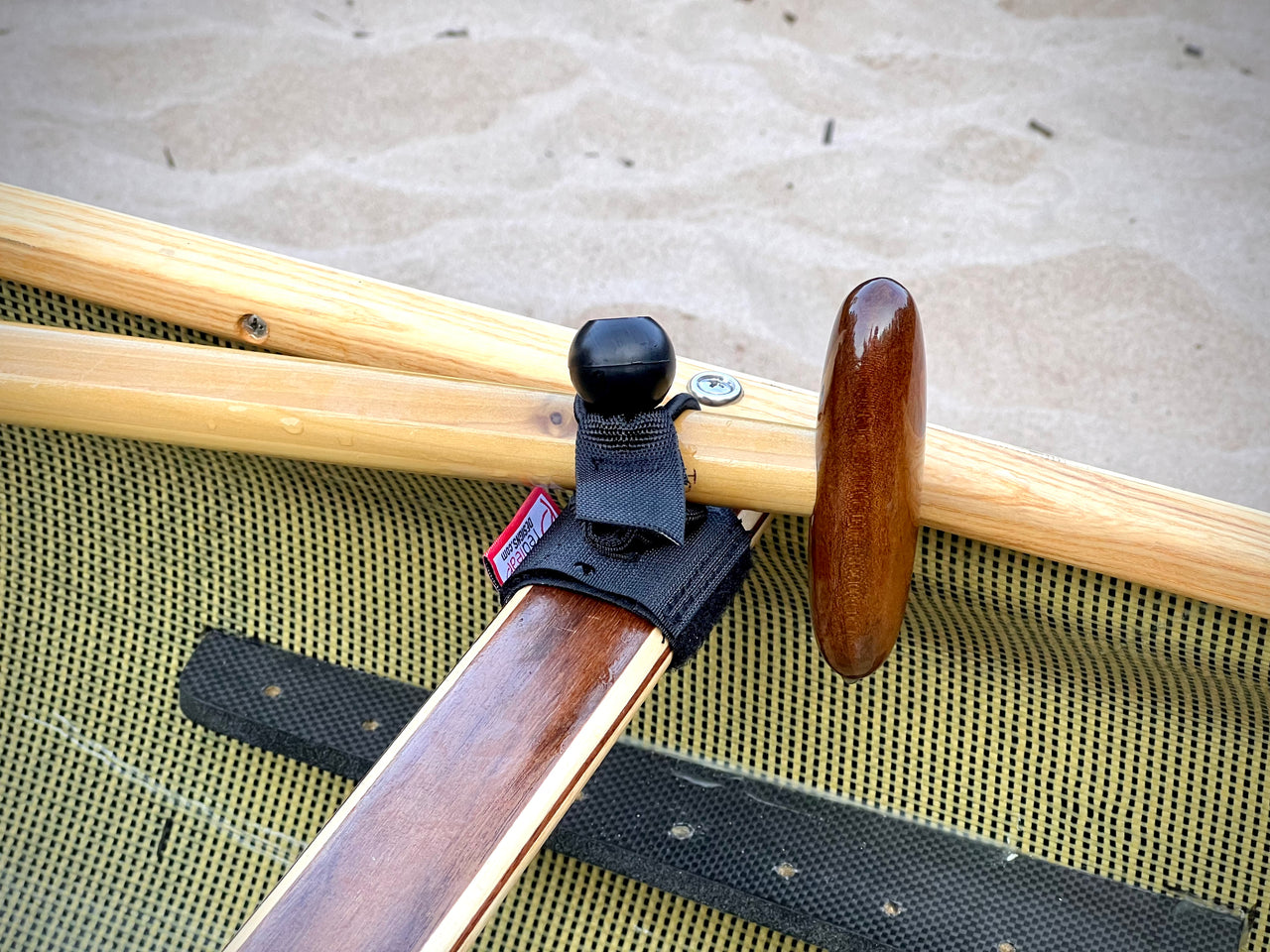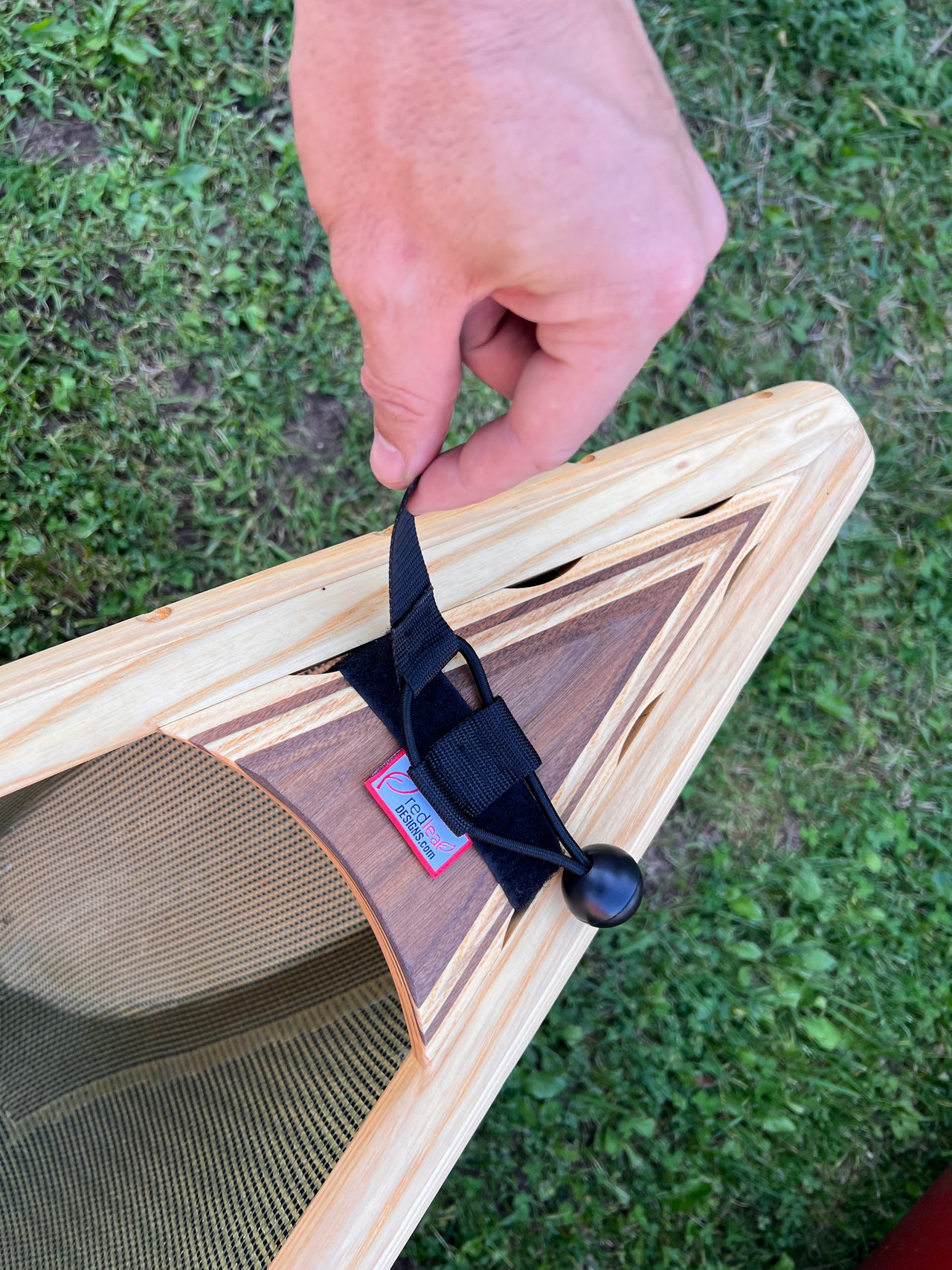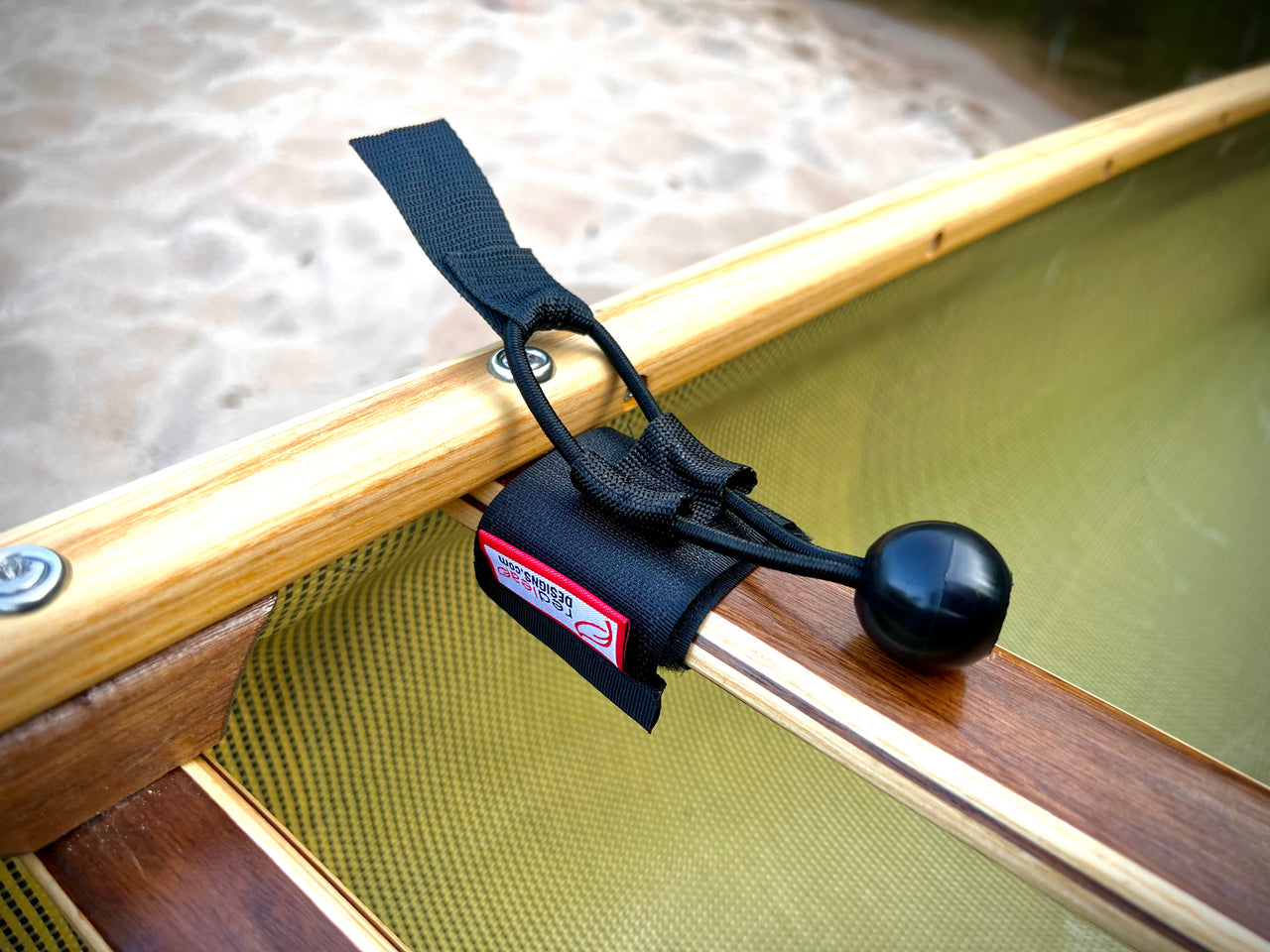 Previous Product

Next Product
Specs & Dimensions
Materials
Velcro
Nylon webbing
3/16" bungee
1" ball
Weight
(Untrimmed)
Thwart: 0.7 oz. | 20 g
Scuppered Deck: 0.6 oz. | 17 g
Dimensions
Thwart: 1.5"W x 9"L; Fits thwarts from 1.25" to 7" in circumference
Scuppered: 1"W x 14"L; Fits scuppers up to 6" apart
Made In
Marquette County, Michigan, USA
WHY CHOOSE THE TETHER TAB?
ORGANIZE AND STORE
A perfect solution for securing paddle shafts, fishing rods, bow and stern painter lines, and more.
EFFICIENT PORTAGING
Carry your paddles, rods, and painter lines with your boat on portages without any fiddling or extra time spent tying them to thwarts.
AN ORGANIZED BOAT
Keep spare paddles securely stowed and stash your primary paddle whenever you need to take a photo, get a drink, or cast a line.